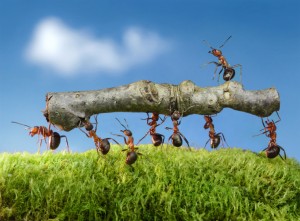 Ant Removal Lincolnshire are all fully qualified to undertake all aspects of Ant Control for both domestic and commercial properties throughout Lincolnshire areas. We also use the latest equipment and chemicals for Ant eradication and Ant Prevention. We also offer a Fast Response to all Ant problems and we work 7 days a week so we can be at your property in no time at all.
NO CALL OUT CHARGES
You will also find Pest Control Lincolnshire prices very competitive as our costs are kept to a minimum, however our service that is offered to you is extremely professional and you will find we have a friendly approach and will more than happy to help with any questions that you may have.
Call Our : Ant Removal Team at Pest Control Lincolnshire Today On: 0800 542 6727
About Ants
Ants are very social insects and are related to wasps and bees. This happened some 130 million years ago when they lost their wings. There are more than 22,000 Species of ants throughout the world.
They can be identified by their antennae; Ants form colonies that can range in size from a few dozen to millions. Ants are organised in these colonies with workers and soldiers who all work together to form a very successful entity working for the Queen and to support the colony.
Ants have colonised almost every land mass in the world and can adapt very quickly to varying climates. They have the ability to quickly tap into resources and to defend themselves against predators
However, their ability to exploit resources brings ants into conflict with humans, as they can damage crops and invade buildings.